About the event
This one hour session with Joy Allcock will help you to discover how to deliver effective catch-up phonics instruction to pupils in Key Stage 2 and Key Stage 3. Covering how to identify and address any gaps in pupils' knowledge of the alphabetic code of English. It will demonstrate that by demystifying the way written English works. It can be made accessible to all students and improve their decoding; spelling; reading; comprehension and writing skills. Joy Allcock M.Ed. has developed resources that build a bridge between research and practice ensuring that teachers have access to research-driven methods that really work.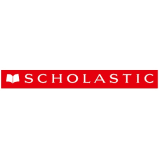 Scholastic
Supporting schools and libraries for over 90 years, we publish and sell award-winning children's books and education resources. We believe that independent reading is a critical part of children's learning and growth. With support from teachers, parents and schools, children choose from Scholastic the books they want to read, and discover the pleasure and power of reading.
Scholastic
This one hour session with Jill Eggleton will help you to discover how to use reciprocal reading and...
Scholastic
This one hour session with Stephen Graham will help you discover how to use benchmarking strategies...
Scholastic
Drawing on strategies from The Megabook of Fluency; this one hour session with Professor Tim Rasinsk...