About the event
A virtual study day focusing on the needs and management of people with severe; advanced MS who are approaching the end of life. Speakers with a huge amount of knowledge and experience in this field will discuss palliative care relative to MS; Advanced Care Planning; Symptom management at the end of life and explore what makes a good death. There will also be case study presentations and discussions and opportunities for virtual networking.
CPD Provider
MS Trust (Education)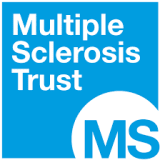 MS Trust (Education)
An MS (Multiple Sclerosis) diagnosis can be devastating, for both people with MS and their loved ones. You may feel lost, lonely and uncertain of the future. But you don't have to deal with it alone. The MS Trust is here for everyone affected by MS, from the moment of diagnosis and throughout your journey. We're here for you today, tomorrow and every day after, making sure a life with MS isn't a life defined by MS.