About the event
Post-graduation for aspiring accountants is a whirlwind of new experiences. Between the long hours spent studying for the CPA and the even-longer hours working in audit rooms; this time can be overwhelming for even the best-prepared college grads. For young finance and accounting professionals; understanding how pivotal this period of time is can influence their career direction materially. Comprehending how to approach a situation can mean the difference between maximizing your experience post-graduation and spinning your wheels. Join Mike Whitmire; CEO & co-founder of FloQast as he outlines his learnings and implications in today's landscape.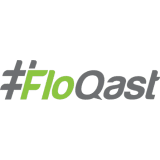 FloQast
FloQast is the leading provider of accounting workflow automation created by accountants for accountants to work smarter, not harder. By automating common accounting workflows and helping to streamline and make them more efficient, FloQast is the place where accounting teams want to work so they can focus on what matters most, even when that's just going home on time.
FloQast
During a period of rapid business growth; finance teams are often bogged down with manual tasks and...
FloQast
From startup to scaling organization to a publicly-traded company; it's up to the Controller to supp...