About the event
Digital Schoolhouse's Ingenuity Days are an experience designed to prepare; empower and inform you; the Lead Teacher community; for the academic year as an official Schoolhouse. The theme for this Ingenuity Day is 'Behind the Scenes' for the video games industry. The day is broken down into three online sessions. Session 1: Effective Schoolhouse Delivery; connecting with regional clusters and learning about historical visualisation using games. Session 2: Fun over lunch; fun activity TBC Session 3: Interactive opportunities.
CPD Provider
Ukie (Digital Schoolhouse)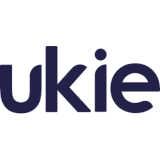 Ukie (Digital Schoolhouse)
Ukie (UK Interactive Entertainment) is the only trade body for the UK's games and interactive entertainment industry. A not-for-profit, it represents businesses of all sizes from small start-ups to large multinational developers, publishers and service companies. It's our mission to make the UK the best place to make, sell and play games.