About the event
Corporate ethos which demands continual improvement in work place efficiencies and reduced operating; maintenance; support service and administration costs means that managers; analysts and their advisors are faced with ever-challenging analytical problems and performance targets. To make decisions which result in improved business performance it is vital to base decision making on appropriate analysis and interpretation of numerical data. This GLOMACS Data Analysis Techniques training course aims to provide those involved in analysing numerical data with the understanding and practical capabilities needed to convert data into information via appropriate analysis; and then to represent these results in ways that can be readily communicated to others in the organisation.
CPD Provider
GLOMACS Training & Consultancy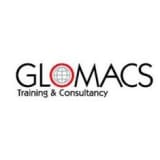 GLOMACS Training & Consultancy
GLOMACS Training and Consultancy was established in 2003 and had been operating regionally and internationally since its inception. To date, we have successfully delivered training courses throughout Asia, North America, Europe, and Africa, and continue to grow each year, building on our success and in-depth knowledge of the needs of our clients. Our leading-edge training courses provide business professionals the skills they need to develop their competency, improve their performance, and drive business success.