About the event
Putting Japanese private capital centre stage; SuperReturn Japan brings together senior international and Japanese LPs and GPs to interact and explore the latest trends; investment strategies; challenges and market innovations in private capital investing in Japan. Get the latest insights on technology; buyouts; venture; private credit; secondaries and more. Network with key domestic and international players and promote your firm to the leaders in this rapidly growing market. A unique blend of visibility and informed content and discussion.
CPD Provider
Informa Connect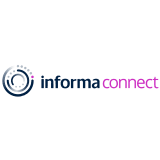 Informa Connect
Informa Connect is the world's leading facilitator of knowledge sharing and business connections. The Informa Connect portfolio provides digital content, memorable face to face experiences, networking, and professional development and learning. Operating in key industry verticals, including finance, life sciences, and technology, we provide the highest-quality content and thought leadership alongside platforms for connecting and collaborating, giving our customers real advantage.
Informa Connect
Africa's leading private equity and venture capital event showcasing Africa's investment potential....