CPD Events
Tackling Sexual Harassment and Misconduct in Higher Education 2023 Conference
About the event
Sexual harassment and misconduct are serious issues in higher education. Universities and colleges must develop and implement effective systems; policies and processes to prevent harassment and sexual misconduct and respond effectively if incidents occur. Westminster Insight's annual Tackling Sexual Harassment and Misconduct in Higher Education 2023 Conference will be a timely opportunity to learn about the steps you should be taking to protect students and strengthen reporting processes. Make your university a safer and more supportive place for all.
CPD Provider
Knowledge Exchange Group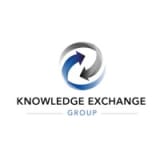 Knowledge Exchange Group
Working across the public, private and third sector Knowledge Exchange Group contains four divisions providing you with everything you need to learn, train, develop and share expertise. We believe that knowledge is central to social and economic growth, and that through sharing information, best practice and innovative thinking we can help facilitate positive change. We do this by providing access to data, meaningful engagement with industry experts, influencers, academics, leading practitioners and thought leaders.