About the event
We will share ideas on how to meet the requirements of recent policy changes and real life challenges and solutions to increase and maintain tenant engagement levels; Bringing together engagement professionals; senior leaders and customer experience teams; we will focus on the importance of lived experience and listening to the customer when developing and delivering housing services. Join us to future proof your engagement strategy – understand how you can embed a wide range of voices with opportunities to meet everyone's needs.
CPD Provider
Knowledge Exchange Group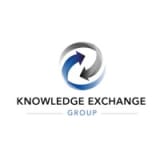 Knowledge Exchange Group
Working across the public, private and third sector Knowledge Exchange Group contains four divisions providing you with everything you need to learn, train, develop and share expertise. We believe that knowledge is central to social and economic growth, and that through sharing information, best practice and innovative thinking we can help facilitate positive change. We do this by providing access to data, meaningful engagement with industry experts, influencers, academics, leading practitioners and thought leaders.