About the event
There is an urgent case for change in Scotland's care system. The Promise now exists so that by 2030 children and young people across Scotland will grow up loved; safe; and respected. The conference will be a timely opportunity to reflect on the lessons learnt from Plan 21-24 and assess the priorities for policy implementation moving forward. What are the priorities for Plan 25-27 and the next steps? We'll spotlight issues which will be key to Keeping the Promise by 2030; including: co-production of services; changing the narrative around the 'care system'; and data sharing and collaboration.
CPD Provider
Knowledge Exchange Group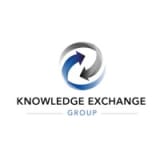 Knowledge Exchange Group
Working across the public, private and third sector Knowledge Exchange Group contains four divisions providing you with everything you need to learn, train, develop and share expertise. We believe that knowledge is central to social and economic growth, and that through sharing information, best practice and innovative thinking we can help facilitate positive change. We do this by providing access to data, meaningful engagement with industry experts, influencers, academics, leading practitioners and thought leaders.