CPD Events
Managed Futures Strategy – Overview; Benefits; Drawbacks & India Experience
About the event
The talk will focus on the following aspects of the managed futures hedge fund strategy among others: 1. Growth of this strategy globally over time and the key reasons for the same; 2. Types of sub-groups within Managed Futures and relative benefits/drawbacks of the same; 3. Diversification benefits of Managed Futures strategies within a portfolio; 4. Combining Long Equity with Managed Futures; 5. Crisis Alpha of Managed Futures – How reliable and beneficial is this aspect of the strategy; 6. Long-Term Performance of such strategies globally and in India; 7. Scope of Managed Futures in India.
CPD Provider
Fitch Learning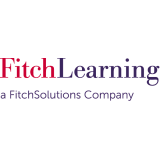 Fitch Learning
Part of the Fitch Group, Fitch Learning partners with clients to enhance knowledge, skills and conduct. Fitch Learning is a global leader in training with experience of delivering specialised technical training at all levels to the financial community. Fitch Learning partner with clients to elevate knowledge and skills and enhance conduct. We work with 9 out of 10 of each of the largest Investment Banks, Asset Managers and Global Banks and through state-of-the-art training centres in London, New York, Hong Kong, Singapore and Dubai, and our leading distance learning portals, we train more than 20,000 delegates each year.
Fitch Learning
Dive into the dynamic world of blockchain technology and bitcoin in this presentation; "Blockchain a...