About the event
Take a break in your service charge cycle and use this opportunity to undertake a comprehensive review of your strategy. You'll gain fresh perspectives; new approaches and insights on dealing with rising energy prices; impacts of the green agenda; customer affordability as well as the latest on the impact of building safety work. Connect with your industry peers who face similar challenges and discover how they ensure that residents and tenants remain at the heart of their organisation's core purpose.
CPD Provider
National Housing Federation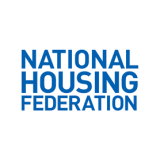 National Housing Federation
The National Housing Federation is the voice of affordable housing in England. We believe that everyone should have the home they need at a price they can afford. That's why we represent the work of housing associations and campaign for better housing. Our members provide two and a half million homes for more than five million people. And each year they invest in a diverse range of neighbourhood projects that help create strong, vibrant communities.