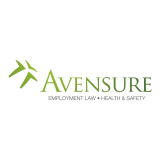 Avensure
We are a leading, award winning, outsourced HR, Employment Law, HR Consulting and Health & Safety company. We protect and safeguard businesses and employers across the UK in ensuring their businesses are compliant with UK law. We enable businesses to have a complete 360 solution through contractual implementation, advice, guidance, training and preventative solutions that gives businesses and employers complete protection within Employment Law and Health & Safety.
Avensure
Delivered by legal experts; this brief but valuable event will help protect your business by providi...
Avensure
Our webinar on gross misconduct provides pragmatic and solution-focused guidance on a frequently mis...