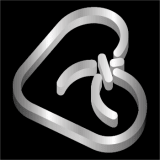 Black Belt HR
Preparing for the SHRM and HRCI exams can seem challenging, but it doesn't mean that only a select few can pass these exams. At Black Belt HR, we have extensive experience with certification exams and have supported numerous HR professionals in achieving their credentials.
Black Belt HR
The CHRM course signifies a high level of proficiency in Human Resource Management. It is tailored f...
Black Belt HR
The CHRP represents expertise and competence in HR practices; ethics; and standards. Professionals w...
Adult & Continuing Education