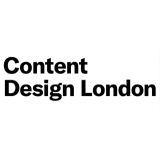 Content Design London
We are a group of content designers with over 100 years' content experience between us. We run our own businesses as well as offer training, so we quite literally practice what we preach. We have experience in all the examples we cover in the training so you will be able to see how we applied our thinking to real-world situations. Nothing matters more to your website or digital service than compelling, relevant content. Sign up for our courses, and start creating content that works for your audiences – and you.
Content Design London
Digital content isn't just writing for the web anymore. We teach content design – the discipline tha...
Content Design London
Students will run a complete content design project for a client; learning from some of the team who...
Content Design London
The advanced content design course mixes content design and some content strategy elements. It focus...
Website Design & Development
Website Design & Development