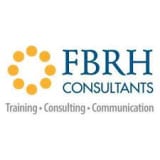 FBRH Consultants
FBRH Consultants was founded in 2001 and specialises in ESG/ Sustainability Training (GRI, IEMA and CPD Certified), and Sustainability report Assurance (GRI, PRB).
FBRH Consultants
Geared for busy professionals, this GRI Certified, IEMA and CIM recognised course is geared for busy...
FBRH Consultants
Full academic preparation required to take the GRI Certification Exam. Teaching how to prepare a GRI...
FBRH Consultants
This course is specially designed to train a broader team of professionals across the organisation t...