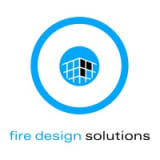 Fire Design Solutions
FDS can provide a full range of fire engineering products and services to answer any need. We can get involved at either the design build or install stage of the project helping our clients to realise their design ambitions whilst adhering to strict fire safety standards.
Fire Design Solutions
Seminar which covers relevant legislation and Code compliancy explains how the development and appli...
Fire Protection & Hazard Control