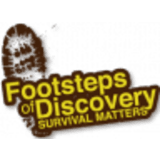 Footsteps Of Discovery
At Footsteps of Discovery, we offer everyone the opportunity to experience bushcraft and survival. Our comprehensive range of bushcraft courses means we can cater for complete beginners to advanced bushcraft survivalists.
Footsteps Of Discovery
A day's course aimed at all public facing staff; which will allow them to identify and deal with ris...