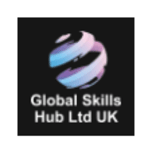 Global Skills Hub
We are partnering with experts and professionals in different fields to conduct training workshops. We also conduct a special programme on Mental health awareness and leadership training in workplaces. We can train your staff, management team or the board of directors and the immediate impact of our training will be manifested in your staffs attitude to work and productivity.
Global Skills Hub
At the end of the mental health training; participants will be able to define Mental Health; describ...
Global Skills Hub
This leadership training will give an overview of leadership and the characteristics of a good leade...