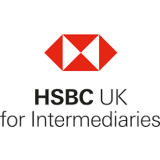 HSBC UK
We're a financial services organisation that serves more than 40 million customers, ranging from individual savers and investors to some of the world's biggest companies and governments. Our network covers 64 countries and territories, and we're here to use our unique expertise, capabilities, breadth and perspectives to open up a world of opportunity for our customers.
HSBC UK
Discover why cybercriminals are interested in you! Follow this entertaining journey of what a cyber-...
HSBC UK
The aim of this presentation is to help raise awareness around Mortgage Fraud with our intermediary...