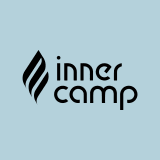 InnerCamp
InnerCamp is all about the spirit and science of holistic health. Our programs are backed by thorough research and scientific data to provide a stable, reliable and trustworthy foundation for the spiritual nature of our studies. In 2021, we created a Research Department to undertake scientific investigations to deliver up-to-date and trustworthy content for our educational programs. We also encourage our students to recognise the importance and joy of personal growth and professional development, so they never settle for what they currently know and always seek to skill up and improve.
InnerCamp
Our course is based on a scientific and spiritual approach to Tantra. This course is for anyone who...
InnerCamp
Breathwork Method will guide you to the frontiers of healing; spirituality and consciousness. Gain a...
InnerCamp
The Bodywork course is a comprehensive program designed by trauma experts who will show students how...