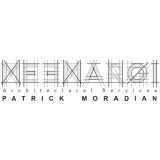 Me3margi-Patrick Moradian
Entry level construction industry workforce nowadays are marginalized by the job market due to the educational system based on theory rather than practice, Me3margi assesses the profile of this workforce and offers suitable and practical courses, so they can gain experience, competitiveness, and an entrepreneurial mindset.
At Me3margi, we help architects and engineers like you build new skills to be aligned with the latest market requirements. Through our program, you will learn JUST in 30 days, what others learn in years! IMAGINE! The learning process doesn't end when you graduate from college. You start with a limited amount of practical knowledge . Learn one new thing every day within the era of your specialty, you will be one step closer to achieving excellence. Get the expertise you need in the construction industry to reach your potential.
Me3margi-Patrick Moradian
Finishes Insight Express is a 12-hour practical training program that covers all that you need to kn...