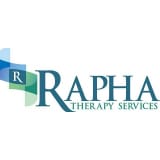 Rapha Therapy Services
Rapha Therapy & Training Services equips you in weathering the storms of business and life by transforming organizations and individuals through delivering cutting edge psychotherapy (Cognitive Behaviour Therapy) and training to improve performance, productivity, employee engagement/retention. For Corporate clients, we offer group and individual training on Mindfulness, Resilience, Stress Management, Mental Health Awareness, Emotional Intelligence, Confidence Building and Goal Setting.
Rapha Therapy Services
This experiential training course will equip you and your teams with proven strategies to successful...