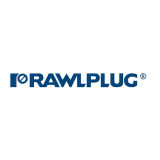 Rawlplug
In 1919 Rawlplug Ltd was founded, after John J. Rawlings, a London builder, developed and patented the first ever specialist wall fixing. His revolutionary fibre plug was the product from which the modern range of Rawlplug fixings was to develop. The company expanded dramatically and today is one of one of the world's leading manufacturers of specialist anchoring and fixing systems, used in construction, industrial and retail markets, with distribution on every continent and over 100 years of industry experience.
Rawlplug
Post-installed mechanical and bonded fasteners in concrete have been included in this new Eurocode s...
Rawlplug
Post-installed fasteners are safety critical and although rare; when failures occur lives are put at...
Fire Protection & Hazard Control