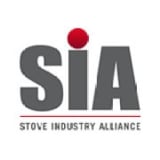 Stove Industry Alliance
The Stove Industry Alliance is a UK trade association formed in 2008 to promote the benefits of modern wood burning stoves and biomass appliances. Its members include manufacturers, distributors, suppliers and retailers of stoves, flue and chimney systems, fuel, glass and components, and key industry stakeholders such as testing laboratories, sweep associations and competent person schemes. The SIA represents the UK stove industry to government departments such as Defra and BEIS, the Scottish Parliament and the Welsh Government, and in CEFACD, the European stove association, which communicates the European stove industry view to the European Commission. The SIA is also a member of BioEnergy Europe and works closely with HETAS and Woodsure. The SIA has established strong contacts with the academic community covering a number of universities and academics across the UK.
Stove Industry Alliance
Understanding wood burning stoves for domestic heating including the legislative framework; air qual...