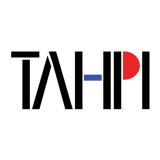 TAHPI Pty Ltd
TAHPI is an award winning International firm of specialist Health Planners, Healthcare Architects and Clinical Interior Designers. TAHPI is the name trusted by Governments, Health Authorities and Private Sector clients.
TAHPI Pty Ltd
This course will introduce the specialized aspects of Health Facility Planning. It is intended for p...
TAHPI Pty Ltd
This course is designed for students to understand the health service planning approach and methods...