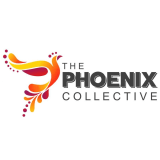 The Phoenix Collective
We are a group of musicians passionate about education and the arts in general. We are all trained in the Kodály approach to music education and his philosophy as a music teacher is part of everything we do. We provide short courses on a variety of musical topics, in various parts of the UK, including singing lessons in London. We are also able to provide bespoke courses upon request. Our members also provide their own individual training and courses.
The Phoenix Collective
An entry-level course designed to train teachers (class; instrumental; choral) in the Kodály approac...
Adult & Continuing Education