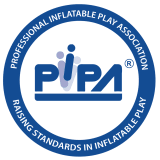 The PIPA Testing Scheme
The Professional Inflatable Play Association (PIPA) is an inspection scheme set up by the inflatable play industry to ensure that children's inflatable play equipment conforms to recognised standards. The scheme features an online database of safe inflatables that can be accessed by scanning a unique QR code located on any PIPA inspected inflatable. The PIPA scheme is supported by the Health and Safety Executive (HSE) who were consulted at every stage of its development.
The PIPA Testing Scheme
Two-day course to prepare delegates who wish to take the PIPA Inspector examination. The course cove...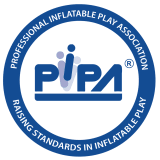 The PIPA Testing Scheme
Office 8/9 Acorn Business Centre
Hanley Swan
WR8 0DN
United Kingdom
Get directions