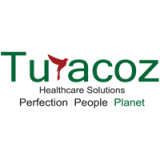 Turacoz Healthcare Solutions
Turacoz is a medical communications company which provides customized and cost effective solutions for medical writing. The team of young, dynamic, and energetic professionals contribute to the core service spectrum which includes publication writing; clinical research and regulatory writing; print and digital marketing solutions; and medical content development for physicians, key opinion leaders, education institutes, pharmaceutical organizations, or any other healthcare professionals. The team members are from diverse backgrounds who work together with the aim of delivering high standard scientific communications services to the clients. Turacoz also conducts medical writing training workshops to keep the medical fraternity updated on the current guidelines, ethical issues, and importance of writing accurate medical content for the healthcare industry.
Scientific Writing and Publishing in a Peer-review...
Turacoz Healthcare Solutions