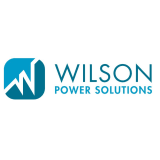 Wilson Power Solutions
Power & distribution transformer manufacturer with extensive knowledge in healthcare education retail manufacturing and renewable sectors. Pioneers of super low loss amorphous transformer technology.
Wilson Power Solutions
This interactive seminar provides an understanding on the importance of energy savings through suppl...
Wilson Power Solutions
Transformer specifications are crucial for the timely and cost effective delivery of projects. Alarm...