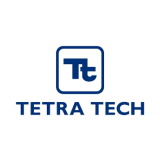 Tetra Tech
Tetra Tech is a global programme project management and technical consultancy. We are designers, project managers, engineers, planners, environmental specialists and business service professionals.
Tetra Tech
An introduction to the ways to identify grasses; sedges and rushes in Ecology.
Tetra Tech
A Commercial Building Workshop to help colleagues develop good practice throughout the bid process.
Tetra Tech
An overview of the NEC3 Engineering and Construction Contract – how to read it, key concepts & f...