CPD Courses
Value Stream Mapping Masterclass: Become a VSM Specialist
Online Course • Advanced Innovation Group Pro Excellence - AIGPE
About the CPD course
Become a Certified Value Stream Mapping (VSM) Specialist. Using VSM; you create a current state map of your business process; analyze it; and design the future state map with an ultra focus on eliminating waste. This course teaches you how to create your VSM in complete detail. It helps you understand calculations; including Lead Time; Storage Time; Takt Time; Processing Time; and Cycle Time. This course is for Lean; Six Sigma; and Quality professionals. It is also for employees with 0 to 15 years of experience in manufacturing and service. You can achieve the official accredited AIGPE VSM Specialist Certification.
CPD Provider
Advanced Innovation Group Pro Excellence - AIGPE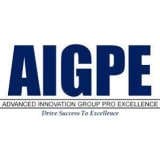 Advanced Innovation Group Pro Excellence - AIGPE
AIGPE is an independent Lean Six Sigma Credentialing Organization. Achievement of AIGPE certification is the most powerful way to build your career. AIGPE certification stands for an unequivocal independent validation of Lean Six Sigma knowledge and skills through our globally recognized Lean Six Sigma White Belt, Yellow Belt, Green Belt, Black Belt, Lean, Minitab, and other certifications.
Get industry-related content straight to your inbox