CPD Courses
Fire Evacuation Communication for Disabled People – The Law & Solutions
Training Video • Alerter Group
About the CPD course
This online training video covers the communications required for a successful fire evacuation communications process, as well as the surround laws and legislation to comply to fire evacuation requirements. The video covers the main evacuation issues in relation to disabled people in non-domestic buildings. To access the video simply click the link to our website.
CPD Provider
Alerter Group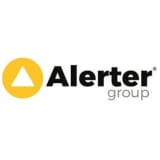 Alerter Group
Alerter group provides emergency communication systems, primarily for disabled people. Our products help your buildings meet the relevant compliance and safety standards; whilst ensuring that the people within your building can be as safe as possible during an emergency. Over the last 25 years, we have constantly developed our cutting-edge radio-based solutions and we are proud to be saving lives through technology, in thousands of buildings across the UK, for hundreds of different customers.
More CPD courses by Alerter Group
Alerter Group
Updated seminar explains the new Laws, British and European standards released in 2010 and 2011 (Equ...
Get industry-related content straight to your inbox
Thank you for subscribing