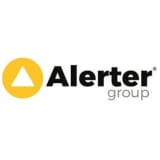 Alerter Group
For over 20 years we have used our specialist knowledge of the radio communications industry to develop the market leading Deaf Alerter fire alarm and messaging system for Deaf and hard of hearing people. With thousands of installations across the UK, Alerter Group plc is responsible for the entire system; design manufacture installation and support.
Alerter Group
This online training video covers the communications required for a successful fire evacuation commu...
Alerter Group
Updated seminar explains the new Laws, British and European standards released in 2010 and 2011 (Equ...
Fire Protection & Hazard Control