About the CPD course
For every pound spent to do the greatest good and achieve the maximum possible return; public procurement has come to be seen and used as a vehicle through which other goals can be achieved; including social value; economic benefit and environmental targets. All these are important aspects of the public sector's drive to build a better; fairer and greener society. This Understanding Sustainability course explains what we mean by sustainability and social value in the context of public procurement; and will look at the challenges; solutions and available resources from the perspective of both buyers and suppliers.
CPD Provider
BiP Solutions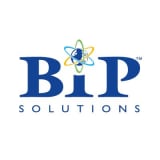 BiP Solutions
We provide the tools that buyers and suppliers need to engage effectively with one another. These include services that provide contract opportunities and other market intelligence electronic systems that support effective tendering consultancy services training and development and events.
Get industry-related content straight to your inbox