About the CPD course
The Child Safeguarding Awareness Course is an on demand eLearning course that offers Child Abuse Prevention training to parent volunteers and support staff in schools; such as cleaners; bus drivers; security guards; etc. This training helps schools and school vendors ensure that all adults working in the school community are Child Safe. It meets accreditation and legal requirements for Child Protection training. The course and platform are designed to meet the learning needs and technical skills of all learners. Being asynchronous and video-based; the course can be used on any device at any time. The course is offered in multiple languages.
CPD Provider
ChildSafeguarding.com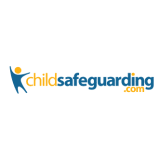 ChildSafeguarding.com
We provide universal baseline child protection training accessible to all adults, regardless of language, geography, or literacy level. We are the world's only online Child Protection course that takes an accessible, global approach to child abuse prevention.
Get industry-related content straight to your inbox