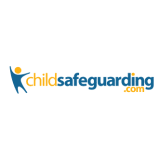 ChildSafeguarding.com
We provide universal baseline child protection training accessible to all adults, regardless of language, geography, or literacy level. We are the world's only online Child Protection course that takes an accessible, global approach to child abuse prevention.
ChildSafeguarding.com
The Child Safeguarding Awareness Course is an on demand eLearning course that offers Child Abuse Pre...
ChildSafeguarding.com
Our Level 1 – Child Protection Fundamentals for Educators course meets international standards for C...