About the CPD course
This online training course outlines what bribery is; and the anti-bribery legislation currently in place in the UK. It also explores the main signs of bribery; the measures that organisations can use to prevent bribery; and how a person can report suspected cases of bribery.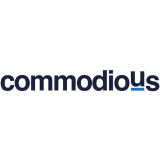 Commodious
Online training internet company offering certificates in Asbestos, Manual Handling, Food Hygiene, CoSHH, Working at Height, Trade and Construction.
Get industry-related content straight to your inbox
Thank you for subscribing