About the CPD course
This online anti-money laundering training course explores what money laundering is: how it is carried out: and some of the common signs that it is taking place. It also looks at money laundering legislation and the requirements it places on certain UK businesses.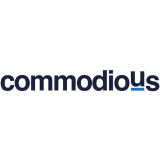 Commodious
Online training internet company offering certificates in Asbestos, Manual Handling, Food Hygiene, CoSHH, Working at Height, Trade and Construction.
Get industry-related content straight to your inbox