About the CPD course
This online training course explores what health; wellbeing and wellness are; and how they affect our everyday lives. It also explores how individuals can improve their own health and well-being; and the steps that an employer should be taking to help with this.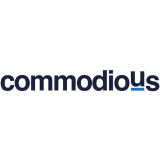 Commodious
Online training internet company offering certificates in Asbestos, Manual Handling, Food Hygiene, CoSHH, Working at Height, Trade and Construction.
Get industry-related content straight to your inbox