About the CPD course
This online noise awareness course explores the dangers associated with noise at work and the management and control measure required to control the risks. It also covers the requirements of the Control of Noise at Work Regulations 2005; and who these requirements fall on.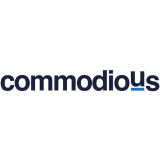 Commodious
Online training internet company offering certificates in Asbestos, Manual Handling, Food Hygiene, CoSHH, Working at Height, Trade and Construction.
Get industry-related content straight to your inbox