About the CPD course
What is bioengineering? What are the branches or subfields within bioengineering itself? How can bioengineering help people to achieve a better quality of life? What's the need and challenges faced by researchers in this field? What is the scientific and technical knowledge needed to understand bioengineering? What are the factors that one needs to take into consideration in bioengineering design and innovation? How far are we towards the realisation in bridging the gap between the clinician and engineers? These are some of the questions we are going to address throughout the course.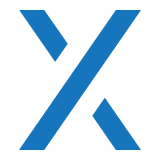 CBEHx
CBEHx is a world-online learning platform driven by the passion to accelerate learning in advanced scientific and technical disciplines and assist in professional skill development. CBEHx strives to eliminate inequality in education. We believe in providing equal learning opportunities to both privileged and underprivileged individuals across the globe at an affordable price, thus creating a healthy learning ecosystem not just for today but also for tomorrow.
Get industry-related content straight to your inbox