About the CPD course
In this course we continue our journey deeper into machine learning; with a look at popular deep learning techniques. This course focuses heavily on neural networks and the various architectures used to solve problems no other machine learning techniques can solve. From multi-layer perceptrons to convolutional neural networks and recurrent neural networks; we explore the pros and cons of each technique. Each topic provides a theoretical understanding paired with a hands-on exercise to be solved in python and real word data.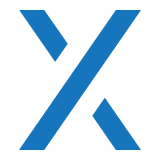 CBEHx
CBEHx is a world-online learning platform driven by the passion to accelerate learning in advanced scientific and technical disciplines and assist in professional skill development. CBEHx strives to eliminate inequality in education. We believe in providing equal learning opportunities to both privileged and underprivileged individuals across the globe at an affordable price, thus creating a healthy learning ecosystem not just for today but also for tomorrow.
Get industry-related content straight to your inbox
Thank you for subscribing