About the CPD course
This introductory-level course introduces the basic theoretical concepts of genetics before addressing more in-depth topics such as the techniques used in molecular genetics and genetic engineering.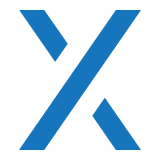 CBEHx
CBEHx is a world-online learning platform driven by the passion to accelerate learning in advanced scientific and technical disciplines and assist in professional skill development. CBEHx strives to eliminate inequality in education. We believe in providing equal learning opportunities to both privileged and underprivileged individuals across the globe at an affordable price, thus creating a healthy learning ecosystem not just for today but also for tomorrow.
Get industry-related content straight to your inbox
Thank you for subscribing