About the CPD course
Neuroscience is one of the most advanced and fastest growing sciences. The beginning of the 21st century has seen huge developments in techniques to study and understand how the brain works. Despite still having a long way to go to understand the ever-increasing complexity of the brain; neuroscience is now an established science. This course will explore neuroscience from basic cell biology; how the brain is studied to disorders affecting the brain in patients.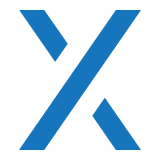 CBEHx
CBEHx is a world-online learning platform driven by the passion to accelerate learning in advanced scientific and technical disciplines and assist in professional skill development. CBEHx strives to eliminate inequality in education. We believe in providing equal learning opportunities to both privileged and underprivileged individuals across the globe at an affordable price, thus creating a healthy learning ecosystem not just for today but also for tomorrow.
Get industry-related content straight to your inbox