About the CPD course
This course is the only course in the region to fully focus on the key opportunities to monetise the vast gas reserves in the region. The programme will equip delegates with the essential skills and tools to understand and contribute to the development of commercially successful gas projects in the region and to diversify the options for monetising the gas. Through the use of case studies and practical workshops, complementing the teaching materials from experts in the gas industry, participants will have by the end of the course a hands-on knowledge directly applicable to the development of their gas projects.
CPD Provider
CWC School for Energy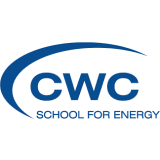 CWC School for Energy
CWC School for Energy is a global provider of certified contractual, fiscal and management training courses for the oil & gas industry. Our bespoke courses, led by globally recognised experts, enable our clients which include industry leaders from Ministries, NOCs & Oil Companies, to optimise their resource potential and maintain a competitive edge.
Get industry-related content straight to your inbox
Thank you for subscribing