About the CPD course
This course offers an overview of different types of joint ventures in the oil and gas industry and insights into how to manage a portfolio of joint ventures and how to best to mitigate the risks. A mixture of lectures and case studies will give participants an idea of the industry best practices in terms of investment decision-making, business processes etc. Examples of operationally and financially underperforming joint/non-operated ventures and reason for under-performance will also be examined as well as ways to improve the performance.
CPD Provider
CWC School for Energy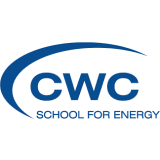 CWC School for Energy
CWC School for Energy is a global provider of certified contractual, fiscal and management training courses for the oil & gas industry. Our bespoke courses, led by globally recognised experts, enable our clients which include industry leaders from Ministries, NOCs & Oil Companies, to optimise their resource potential and maintain a competitive edge.
Get industry-related content straight to your inbox
Thank you for subscribing