CPD Courses
Understanding The Kurdistan Region Of Iraq Production Sharing Contract
Training Course • CWC School for Energy
About the CPD course
This course will provide participants with a practical guide to understanding and working within the frameworks of the Kurdistan region of Iraq oil and gas petroleum regime - laws, regulations and contracts. Delegates will be brought fully up to speed on the realities within existing krg production sharing contracts as well as aspects relating to cost recovery. Participants will also analyse and discuss joint operating agreements, service & pipeline contracts as well as the recent developments in oil and gas marketing.
CPD Provider
CWC School for Energy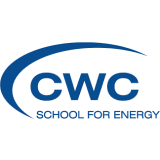 CWC School for Energy
CWC School for Energy is a global provider of certified contractual, fiscal and management training courses for the oil & gas industry. Our bespoke courses, led by globally recognised experts, enable our clients which include industry leaders from Ministries, NOCs & Oil Companies, to optimise their resource potential and maintain a competitive edge.
Get industry-related content straight to your inbox
Thank you for subscribing