About the CPD course
The first online course in our Offshore Renewable Energy (ORE) education package, this introductory course introduces students and professionals to the fundamentals of the offshore renewable energy sector. You will become familiar with the complex landscape of ORE, the policy drivers, markets and applications, innovations, business cases and economics. Participants dive straight into the depths of this emerging sector. It not only brings them up to speed, but also puts them on the cutting edge. A course made by experts from the sector, for the sector. Ready for work. Anytime, anywhere.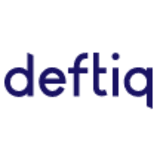 Deftiq
The online training platform for technical professionals in construction, industry and offshore. Our targeted training courses and instruction optimally prepare technical professionals for the real world
More CPD courses by Deftiq
Deftiq
This extensive course teaches you about the different aspects and advantages of offshore renewable e...
Get industry-related content straight to your inbox
Thank you for subscribing