About the CPD course
This extensive course teaches you about the different aspects and advantages of offshore renewable energy. At some points a bit technical but don't worry: you'll learn the ins and outs of all essential parts of the Offshore Renewable Energy (ORE) sector in no time. You'll learn all about technology development and commercialisation of ORE projects. Topics such as testing; certification and O&M are explained extensively and enriched with valuable examples and use cases. Participants get to deep dive into the depths of this intricate market. Not only bringing them up to speed but placing them ahead of the curve.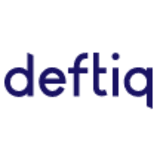 Deftiq
The online training platform for technical professionals in construction, industry and offshore. Our targeted training courses and instruction optimally prepare technical professionals for the real world
More CPD courses by Deftiq
Deftiq
The first online course in our Offshore Renewable Energy (ORE) education package, this introductory...
Get industry-related content straight to your inbox
Thank you for subscribing