About the CPD course
The course will be targeted at both new auditors and more experienced personnel in the Internal Audit Function. This 1-day course will introduce concepts on Building Engagement and Culture and how to apply this to their day-to-day editing. Participants will be equipped with the knowledge and skills to understand the benefits and challenges of their leadership style and learn ways to build engagement in line with their style. Participants will be introduced to FIRO (Fundamental Interpersonal Relations Orientation; Schultz) and EI (Emotional Intelligence; Goleman) to further help them understand how their approach affects their organisational Culture. Participants will be expected to engage in a series of activities; interactive discussions; and case studies in a safe environment to help their new learning stick.
CPD Provider
Deloitte - FinLearn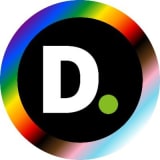 Deloitte - FinLearn
Rapid advancements in digital technology, new ways of working and shifting expectations of businesses are changing the way that organisations work, forcing finance to adapt to keep up. FinLearn supports Finance teams with interactive learning experiences based on Deloitte expertise, leveraging methodologies and knowledge from delivering global and complex projects.
Get industry-related content straight to your inbox
Thank you for subscribing